Waplog – We Review the Popular Dating Sites of 2020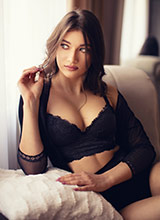 Best for friendship dating, Waplog is an online chat service and social network attracting users of all ages, including teenagers and young people.
Looking for a Dating Site? Read a Review of Waplog
Five facts about Waplog
A mix between social media app and dating app
Several million members online
Features a live chatroom
The free version has a lot of features
Registration can be completed on the app or by integrating Facebook
The Idea Behind Waplog.com
Waplog, despite its unusual name, is an online dating app that people can use to find partners for all sorts of dates. This particular Waplog dating app review will help you understand the intricacies of the app and why people prefer to use it over some of the others on the market today.
One of the most startling elements of the app is that there is a significant social media influence in place. As such, you can expect to make friends here before you start having dates with one another. The Waplog experience is not a unique one. All the ways that you find partners on the app have been done before. However, the fact that there are not as many people flooding this app can work out the benefit of the users in some cases. By the time you've finished reading this review, you will understand why it's a great place to meet singles.
The Pros of Waplog
Every app has some parts that are good and others that are going to need some work. Here are the pros and cons of which you should be aware before joining the app.
Many of the features on the app are free
The app has a chat room that anyone can enter
Social media elements are present in the app
Inexpensive even with the paid parts of the app
The Cons of Waplog
The app contains ad on the free version
Not a lot of distinction between the people seeking dates and those seeking friends.

It's vital to understand that the pros and cons of this app are important to make your decision to join or not.
Member Structure
A primary reason that people join this app is so that they can contact different people to be their friends and lovers. For that to happen, there has to be a large number of users online. In the case of this app, there are roughly 6 million people that have downloaded the app. In early 2020, about 70,000 people were downloading the app every month to meet new people. Text
The app brings in people from mostly the United States, and there is a significant disparity between the number of men and women that are on the app. The app has the proportion of 2/3 men and 1/3 women, so women have their pick of the men on the app instead of the other way around.
Registration
Getting started on Waplog isn't too difficult since the app allows you to import the information from profiles on other social media web apps. Specifically, you can bring in pictures and basic information from Facebook and Instagram. Once you're done making a profile, it has to be approved by moderators before it goes live, but that can take up to a day.
You will begin by downloading the appropriate app from the Google Play store or the Apple App Store. Either one allows you to download the app for free. If you don't import information, then you will be asked for a username, password, email, gender, and area of origin. After this, you're allowed into your profile where you can begin to fill out your profile page.
Members can list a fair amount of information such as your height, age, what you're looking for in a partner or friend, relationship status, and more. Your profile picture gets likes, and you can always see how many people you are friends with on the app.
Overall, the app design is very similar to many social media apps, and you even have a "wall" to post pictures and messages like Facebook. That makes it easy to find people to make friends with or to date.
Functionality
Search tools
When you're looking into how to search on Waplog, you'll find the answers are straightforward. As we've already mentioned, a lot of this app is based on the designs of other dating apps. You won't find much innovation, but you will find easy ways to search by city or other means. For example, you can use the app's chatroom to meet new people from nearby and far away.
Members whose profiles you like will receive a notice, so they can start to chat with you right away if the attraction is mutual. All the methods of finding partners are pretty simple and not very sophisticated, but they work for most people.
Making contact
When it comes time to make contact with your partners, you will be happy to learn that all of your messages are kept in one area that is accessible on your homepage. Since the app doesn't necessarily differentiate between the messages that are going to friends or potential dates, you should be very specific and careful about what you're dating to people before you start sending romantic messages. That being said, the messaging service is highly effective, transparent, and easy to manage when you're on the go.
Pricing Plans
Waplog Pricing
1 month: $9.49
3 months: $23.99
12 months $56.99
Free services
Account registration and profile generation
Live chat room
Finding people
Paid services
Ads deleted
You have unlimited messaging services
Read receipts
Payment Methods accepted
You can pay through your iTunes account or your Google Pay
Common questions and their answers
Who owns Waplog?
The dating app is privately owned under the Waplog name. Since it is within the dating and social media content areas, there is not a lot of other companies involved with it. As such, you'll be more likely to find the founders' information than any deeper level of ownership within this company.
Is Waplog legit?
Yes, Waplog is a legit company. While it doesn't have the pedigree as some of the older dating apps or social media apps, it has been proven to be safe and effective. As mentioned, there are a vast number of members on the site, and there have been few causes for complaint. In other words, this site is as legit as it gets.
How much does Waplog cost?
As we've already established, the payment amounts for this app are as follows:
1 month: $9.49
3 months: $23.99
12 months $56.99
That being said, a lot of the content on the app is free. You'll be able to sign up, make a profile, and participate in chats with people on the app, all without paying. However, you do get better outcomes and user interfaces when you participate in a paid model.
Summary – do we recommend Waplog.com?
Although Waplog might not be the most prominent dating app, it does have a lot of different features that you would like to see one. The app has sound privacy effects and manages to keep people interested by giving you free access to many of the most critical parts of the app. Yet, the ultimate benefit of the app is also the primary failure that you can expect to see. Namely, the app suffers because it doesn't know what it is: a dating app or a friend finder. If the app were to focus on one part and leave the other aside, it would be more successful. As it stands now, it's a decent dating finder and decent social networking app, but it's not actually good enough to do both.
Most Popular Sites

Hornycontacts.coms is open to straight, gay, lesbian and bisexual singles to find and date other like-minded individuals for casual hookups, love and even lasting connections. With good search functions and interactive features, the platform is just full of fun.

Igetnaughty.com site is open for the singles and couples looking for bisexual relationships or any other types of connections that can quench their varied fetishes. It is known for being the most liberal dating site resource as it satisfies the needs of its members.

Naughtydate.com is a dating site where you can hang out, flirt and mingle with like-minded hot singles, whether gays or other sexual orientation. With a huge membership base, the website is just a hotbed for casual hookups and flirty encounters.