Fun Things to Do with Your Boyfriend Indoors and Out
Whether you're at home or out and about, there are plenty of fun things you can do with your boyfriend. The problem is that it's easy to fall into a rut and end up doing the same things all of the time.
Whether you're looking for things to try with your boyfriend on the spur of the moment, or activities you can plan in advance, you've come to the right place. Not only do we have a long list of things to do with your bf at home, but we've also got a list of cute places to go to. It doesn't matter whether your budget is big or small; there are always places to hang out with your boyfriend that won't break the bank.
Here's a guide to having fun, whether you're staying at home or venturing further afield.
Fun Things to Do with Your Boyfriend at Home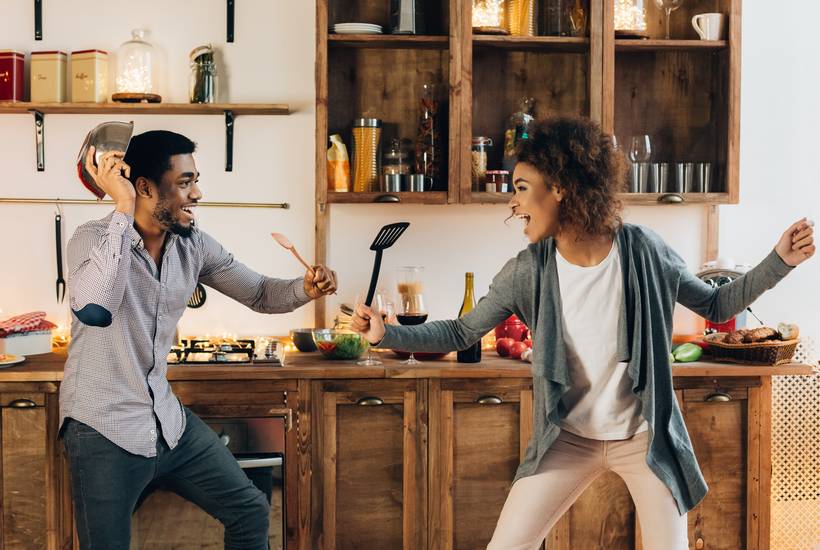 If all you ever do at home is a slouch in front of the TV while surfing social media on your phone, now's the time to make the change. There are lots of spontaneous things to do with your boyfriend at home that you can enjoy any night of the week. There is also plenty of fun stuff to do with your boyfriend at home that needs a little more planning, making it perfect for a weekend. Here are just a few ideas of both types of fun things for a boyfriend and girlfriend to do.
Sketch-off. Have a drawing competition to find the person who can produce the best sketch - the subject of the artwork is for you to decide!

Read to each other. You may feel a bit awkward at first, but reading is a great way to connect and re-learn how to listen to each other.

Create an ice-cream parlor. Rather than just serving up dessert, challenge yourselves to create an ice-cream parlor with exciting flavors and a whole host of scrumptious toppings to choose from. Disclaimer: we're not responsible if you eat too much!

Host a wine and cheese evening for two. Enjoy a private wine-tasting evening at home, set up just like a posh restaurant with a selection of wines to sample.

Get competitive with a board game evening. Whether you're into Monopoly, Scrabble, Risk, or something else, set your sights on beating your partner in an evening full of fun and competition.

Have a picnic on your carpet. Simple but effective, create a delicious buffet that you can spread out on your carpet and enjoy just like a picnic in the countryside. If the weather is nice, you could even enjoy it in the garden.

Face each other in a domestic Masterchef cook-off. Wooden spoons at the ready; it's time to brush off your apron and beat your partner in an evening of the culinary competition.

Preserve your memories. Get crafty by creating a scrapbook of romantic memories with your partner; glue in everything precious, such as photos, tickets, and other souvenirs.

Learn new DIY skills. DIY doesn't have to be arduous if you do it together. Decide what new skill you want to learn and then cheer each other on as you learn the technique as a pair.

Give each other a massage. Quite how far you want to take this suggestion is up to you!

Learn to dance - via YouTube. Inspired by Strictly? Learn to tango, salsa, or even Zumba with your partner in the privacy of your own home with a little help from YouTube pros.

Read the newspapers. Immerse yourself in culture and the news by spending an afternoon reading all the different Sunday papers you can buy. As an added bonus, you'll have lots to talk about afterward, too!

Change nationality for the evening. Switch nationality for the night and carry out traditions of another nationality, including cooking their cuisine. You could even go all the way and adopt their national dress!

Visit a museum - virtually. If you want to go out but are feeling lazy, why not take a tour of a museum you've always wanted to visit - without leaving your home? Many museums offer virtual tours for you and your partner to experience while relaxing on your sofa.

Plan a tech-free evening - gulp! If you feel as if tech is intruding on your time, pledge to spend an evening with the phones, tablet, and laptop switched off - all focus is to be on enjoying each other's company.

Stay in bed for an entire day. A whirlwind life can leave relationships feeling fractured. Spend an entire day in bed together, just chatting, cuddling, reading, snacking, and watching TV. Bliss!

Slow dance together. Inject some romance into your life and enjoy slow dancing together for an hour or two around your living room.

Play 20 questions. A simple but fun game, you think of an item, and your partner has 20 questions to guess the answer. It's harder than it sounds as you can only answer yes or no...
Fun Places to Go with Your Boyfriend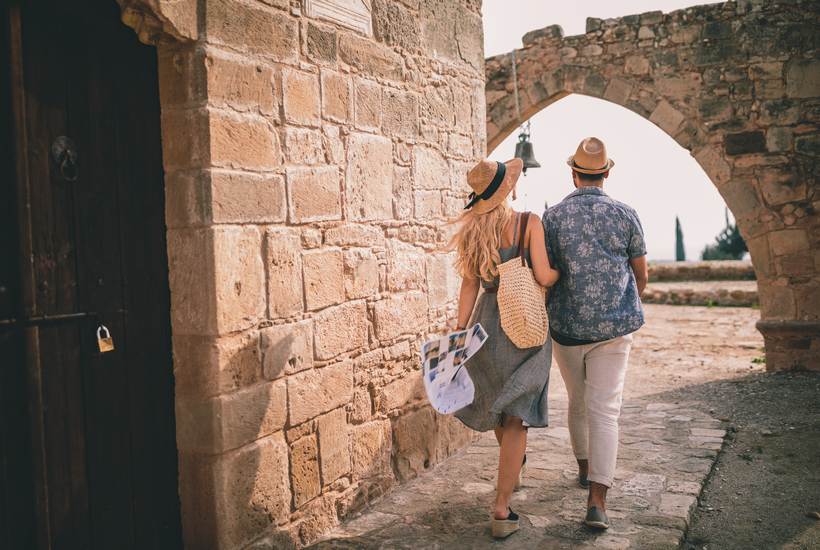 So, you've tried the suggestions for fun things to do at home with your boyfriend, and now you're looking for something that's a bit more adventurous. Moving outside doesn't mean saving up and taking your time; there are the wisest things to do with your boyfriend outdoors, which cost very little, or in some cases, are totally free. Of course, there are also other unique things to do with your boyfriend that cost a little more. This list has a great mix of them all, so whatever you're in the mood for, you're sure to find a good idea here!
Go stargazing. There's not much more romantic than gazing up at the stars together, so find somewhere you can enjoy some privacy and an unrestricted view. It doesn't matter whether it's a rooftop terrace or you take a drive out away from the city; just relax and bathe in the beautiful starlight while enjoying each other's company.

Take a trip to your respective hometowns. If you've never visited where your partner grew up, this is the perfect chance for them to take you on a tour of their childhood - and then you can return the favor in your home town.

Put a pin in a map - and go there. If you want to go on a road trip but don't have anywhere in mind, let fate decide for you by sticking a pin on a map and following where it lands.

Volunteer at a charity. There's a real feel-good factor about helping others, so why not do it together? Whether it's helping out at the local animal shelter, or the soup kitchen, it doesn't matter - the important part is giving up your time to help a good cause.

Sleep in the open air. Go camping and sleep out in the open air in a place where it's just the two of you - there's nothing more romantic!

Take a theatre trip. Enjoy some culture with a trip to the theatre to watch a play - if your budget can stretch, why not add in a special meal out too?

Hike up a mountain. If you're reasonably fit, pull on your hiking boots and take a relaxed stroll up a mountain; it doesn't have to be arduous, and the fresh air will make you both feel full of life.

Book a trip in a hot air balloon. Indulge yourselves in a treat by booking a flight in a hot air balloon - the chance to see the world from a new perspective is an experience not to be missed.

Walk along the beach. Don't wait until it's hot and sunny to visit the beach - wrap up and walk near the ocean hand-in-hand with your boyfriend.

Go to a drive-in cinema. This might be a new experience, and it's very different from a regular cinema trip. However, being snuggled up in the car is intimate and romantic, and perfect for a date night.

Hop on two wheels and enjoy a bike ride. Fresh air and two wheels can produce a lot of fun, but if you're feeling especially adventurous, why not try out a tandem instead?

Replicate your very first date. Do you remember your first date? Take a trip down memory lane by visiting the place where your relationship first began.

Visit a theme park. The delicious thrill of adrenaline is irresistible, and when it's an experience shared with a loved one, the giddy rush of excitement can bring you even closer.

Go geocaching. All you need is your mobile phone and a map - and sharp eyes. Geocaching is a free activity and involves finding boxes that have been hidden all over the world. There are probably hundreds in your local area alone!

Experience grape-stomping. Visiting a vineyard is fun and educational, but take things one step further and sign up with your boyfriend to a stomping experience, where you can help to smash up the precious fruit with your feet.
Having so many different ideas on hand, we guarantee that you'll have the best time of your life together! But keep in mind this last piece of advice too: don't forget about your feeling and the feelings your partner has for you - just enjoy the company, pay attention to each other, and you'll see that even the most boring evening might turn into magic!
Check out related articles: