How To Create a Great Dating Profile That's Eye-Catching
For centuries, courtship was defined by in-person interactions and the occasional note or letter. Now, online dating has completely changed the game. Where once you could head off to a date with little planning, now you've got to spend hours strategizing for your online dating profile. Luckily, we have provided you with some online dating bio tips that will help you find your other half.
How to Write a Great Match Profile To Get Dates
Venturing out into the dating scene is not easy when you don't know what to write in your profile. Follow these tips if you want to know how to write an attractive dating profile that will help you meet your perfect match quickly.
Choose a Catchy But Simple Username
To create an effective online dating profile, you should choose a name that represents the true you and rises above the masses. Avoid sexual references and avoid anything boring. Instead, go for a username using humorous puns or wordplay. You can also use a silly or goofy name. Hybrid names work well, so you can combine your interest areas and create a unique name.
You should also write an attention-grabbing headline. Choose your favorite quote or movie or a line from a book and use it as your headline. You can put down a summary of your unusual experience or a funny conversation.
Keep It Positive
Do not waste your chances of winning a date by focusing on your weaknesses, bitterness, and pessimism. Being negative will put off potential partners. Instead, emphasize the good things in your life. Focus on your strengths and things that make you stand out.
If you write negative stuff, you may attract the wrong people you do not want to date. Even if you think you're coming across as amusingly sassy, negativity never looks good in a dating profile. Remember that you're trying to sell yourself, so it pays to be just as positive as you would be in a resume. Additionally, you should avoid using sarcasm on your dating profile if you are a woman. It may be attractive to women, but this will often drive many men away.
Ask a Friend to Help You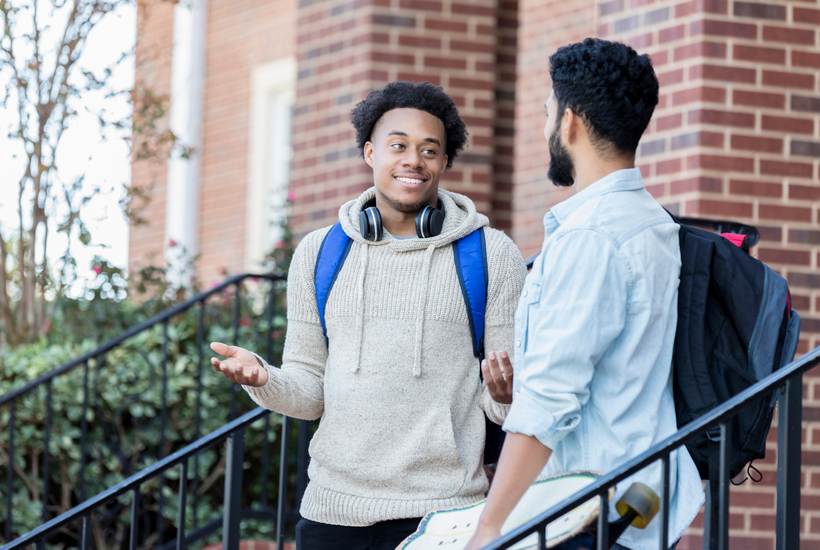 You may realize that some of your friends know you more than you do. Get one of them to help you draft your online dating profile. If your friend has some experience writing dating profiles, either for themselves or others, that could be an added advantage. Allow your friends to help you in determining what to put out there. Sometimes what you think is great in you could be a turn-off to someone else.
Look at What Other Users Have Put in Their Dating Profiles
If you are not sure about what to write, check out some popular online dating profiles. This will help you understand the common language that people use on dating sites. For instance, if you want to set up a profile on a dating platform that focuses on long-term relationships, you will quickly learn that the language that people use here differs from that on hookup sites.
Be Honest and Describe Yourself in Detail
Lying will ruin your chances of finding dates. If you are searching for a long-lasting relationship, the person you are dating will always find out the truth. It will be disappointing if your partner comes to learn that you are not the person you claim to be.
Some people lie about things such as their career, marital status, and the number of children they have. The best advice for writing a dating profile is to always remember that there is always someone who is looking for those qualities that you are trying to mask. An honest dating profile will ensure that you attract the person who will like you for who you are.
Many people build up their dating profiles with nary a word for themselves, the supposed star of the show. Prospective partners need to know what kind of a person they're dealing with. It can be strange to describe yourself, but forcing your way through the awkward resistance will bring big rewards. Choose a few meaningful adjectives, and describe how you like to live your life.
Choose Photos for Your Profile Wisely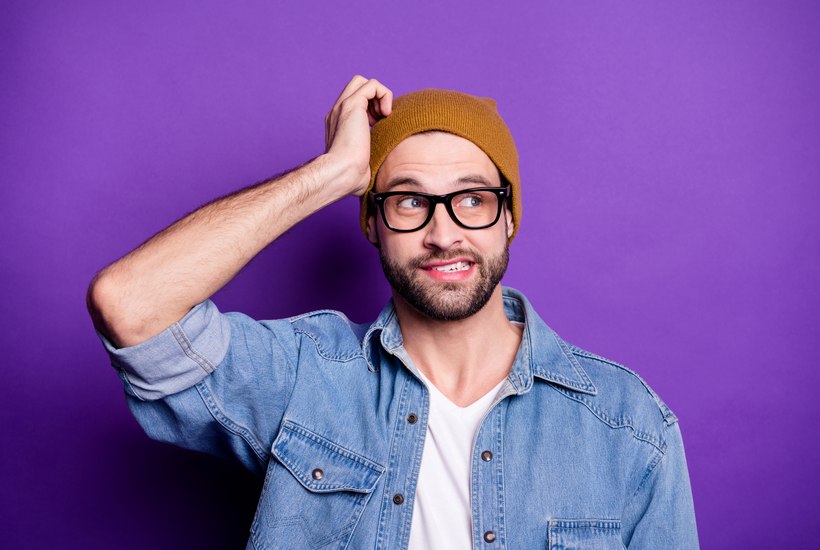 Photos are important when creating a dating profile. This is the first thing people will see. Photos are likely to capture people's attention and prompt someone to ask you where they were shot. When choosing your profile pictures, add the ones that show you smiling. This will attract more potential partners because you will look more approachable.
A gloomy picture can be a turn-off to many people since it looks scary and tough. You can also take a photo while doing something that you stated in your list of interests. This can be proof that you like that activity. Here are some more tips that you should keep in mind before uploading photos on your profile:
Full photos are more likely to attract attention than half ones.
Ensure that your profile photo is clear and highlights your best features.
Avoid group photos in your profile.
Describe The Character Of Your Ideal Partner
State what you are looking for in a partner, but you should be sensitive about what you write on your profile. Avoid stating the obvious, like need someone sexy. Of course, nobody wants to date someone they don't find attractive. Also, make sure you focus on the characters you are looking for and not their characteristics.
If you insist on exact characteristics like height, brown hair, and a passion for detective novels, you'll come across as demanding and turn off potential partners. Instead, describe the type of personality you see in an ideal mate. This is the space to explain whether you're after a serious workaholic or a lovable goofball. Avoid stating your match hobbies, interests, or education levels. Instead of focusing much on your ideal partner's characteristics, you can put much effort into who you are and what you are into.
Complete Your Dating Profile
Do not leave blanks on your profile. Dating sites require you to provide basic information, such as name, residence, address, and email. Make sure you fill in this information. When people are looking for a match, they often use the details on your profile to determine if you are right for them. Therefore, the more details you provide on your profile, the higher your chances of meeting your dream date. If the site allows you to provide multiple photographs, make sure you provide the maximum number they permit.
Show Your Personality
If you are a funny person, it is easier for someone to detect humor in your writing than reading about it. You can also show your interest such as painting, gardening, and anything that you enjoy doing. Be specific, and do not overdo it.
Grammar Matters
Autocorrect can bring a different message from what you intend. If you are writing your profile using your phone, autocorrect will save you from wrong spellings or mess up your content. Pay attention to small grammar errors. Once your done typing, proofread your content. You can also request a friend to go through your online dating bio and help you to make sure that it's error-free. Poor grammar and spelling errors can be a total turn-off to people. It shows that you are careless.
Update Your Profile Regularly
Once you have written a great dating profile, make sure you update it regularly. Change your profile pictures frequently. Be sure to also update other relevant information about yourself. If you have recently graduated, update it in your profile. You need to show the beautiful things in your life to attract your potential match. Old profiles can turn off your potential partners since they may conclude that you are no longer interested in finding a partner. The bottom line is: You should update your profile and remain active on the site to grasp every little opportunity that may help you find your perfect match.
How To Create a Dating Profile Examples
When you want to make a dating profile, the first thing to think about should be your audience. You already know the type of match you want to attract, and your profile is the best place to do it. Spread some humor in your profile. Keep it real, short, and precise, and allow your match to see you through your profile. Here are some examples of top online dating profiles that you can learn from:
Example 1:
Kendria, 34
I'm loving and adventurous; I like to go fishing, hiking, and camping. I also enjoy road trips. I would like to meet someone who knows the importance of love and family. I'm not looking for a serious relationship. I just want someone I can have fun with without any strings attached. You should be at least 35 years older.
Example 2:
Juliet, 26
I grew in Miami, Florida. My Favorite movies include It Follows, The Invisible Man, Toy Story, Never Rarely Sometimes Always, and Fast & Furious. I hope this wide variety of films will help you see I'm interesting and fun. I would love to meet someone who loves movies like me.
Example 3:
Kaitlyn, 33
I love romance and wouldn't mind crazy intimacy. For me, it is about getting close and being comfortable around my significant other. I like being myself and wouldn't like anything that forces me to change who I am. I believe romance means connecting on a deeper level beyond physical attraction and chemistry. I'm looking for someone who is romantic and loves children. I have two kids: a 2-year-old girl and a cute 4-year-old boy.
Example 4:
Katie, 32
I have stayed for some time without dating because I was focusing on my career. I'm now ready to spice up my life and meet a compatible partner who will bring happiness to my life.
Example 5:
Carisa, 35
I am passionate about pets; I own a dog and two cats, and I wouldn't mind adding more. Taking care of my pets gives me a sense of responsibility and the need to be protective. I hate seeing a neglected pet and wouldn't mind volunteering in a pet rescue center in my free time. I'm looking for someone who also loves pets. You should be ready for a long-term relationship.
Example 6:
Crouse, 27
My friends refer to me as a hardworking, loving, caring, and outgoing person. They always consult and seek my opinion on different issues: I guess they think I am that wise. I'm looking for my other half, someone who likes outdoor activities, especially hiking.
Example 7:
Heiler, 40
I love traveling: I always go to London every year. I have also been to Paris, Rome, and Sydney. Many people will compliment me for my smile. There is no dull day for me. I am looking for someone who loves to taste, see, and try new things.
More people are embracing the technique of online dating. Online dating sites are emerging and are filled with thousands of singles. But to get a date, you must stand out among the crowd. Everyone is trying their best not just to meet a partner but to get the right person.
However, as hard as it may sound, your profile plays a key role in linking you to your ideal partner. Do not be stranded on how to make your profile unique and attractive. You can follow these tips if you would like to know how to make a good online dating profile.
Check out related articles: