Things To Say To Your BF
Sometimes, the words in the dictionary are not enough to express the deep things to say to your boyfriend. Your heart is filled with so much emotion, and often you want to shout to the world how much you care for your boo. But the English language do not seem to have all the words you wanted to say. So instead of getting frustrated, you must contemplate on the cute things to say to your boyfriend to make his heart melt. Note that men also need to hear the words of love, because no matter how manly they look, their heart also melt when their girlfriend pays them a compliment. And so be generous in the things to tell your boyfriend through text or chat.
Nice Things To Say To Your Boyfriend As Appreciation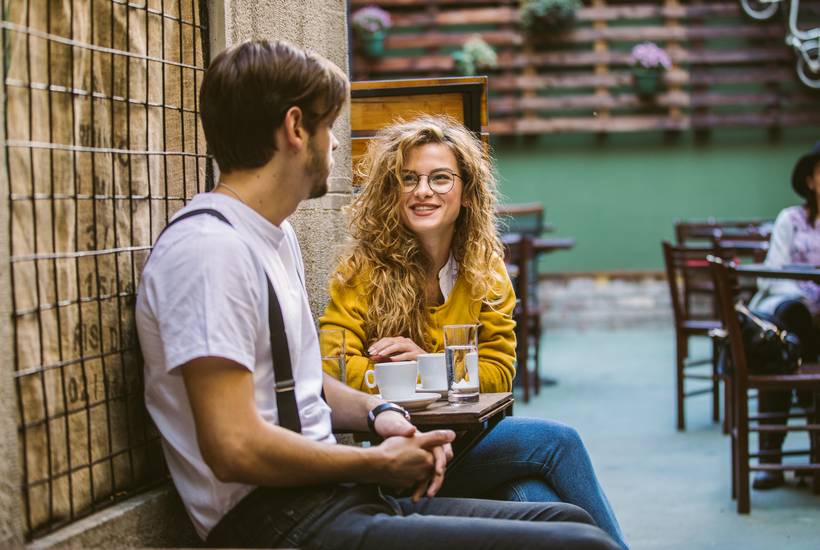 As a girlfriend, you have the ultimate power to make your man happy. You know how to be extra nice to your boyfriend in deeds, but you also need to be always ready for the cute things to say to boyfriend. Let us explore the short and nice things to say to a guy you love, and then you can create your own later on.
Babe, when you smile, my heart skips a beat. You drive me totally crazy.
I know I'm the luckiest girl in the whole universe because you chose me.
You're mine and I am yours. I will never let anyone come between us.
I fully appreciate your loyalty. You're the best man in the world.
Whenever I have a bad day, you're the first person I can think of to talk to.
I love all your imperfections because they make you human.
You don't have a huge built, but you make me feel so safe.
I love you more than pizza. And I really love pizza.
I associate you with coffee. Because I want you two times a day.
I'm so attracted to everything in your face and body. I love you so holistically.
No matter what you wear or do, I still keep on falling for you.
I will always fight for you, for us. Cheers to eternity of loving.
I'm open to create more romantic memories with you.
Learning how to compose cute things to send to your bf through text is exciting, not to mention rewarding. So if you have something to tell your boyfriend but for some reason is too shy to say so in person, then have the courage to send your thoughts electronically. Always opt for expressing your true feelings rather than hiding them. Keep in mind that in a relationship, hiding your feelings is not a good thing. Let the love bloom into something more beautiful. And use your own words to profess your undying love for him.
Romantic Things To Say To Your Boyfriend In A Text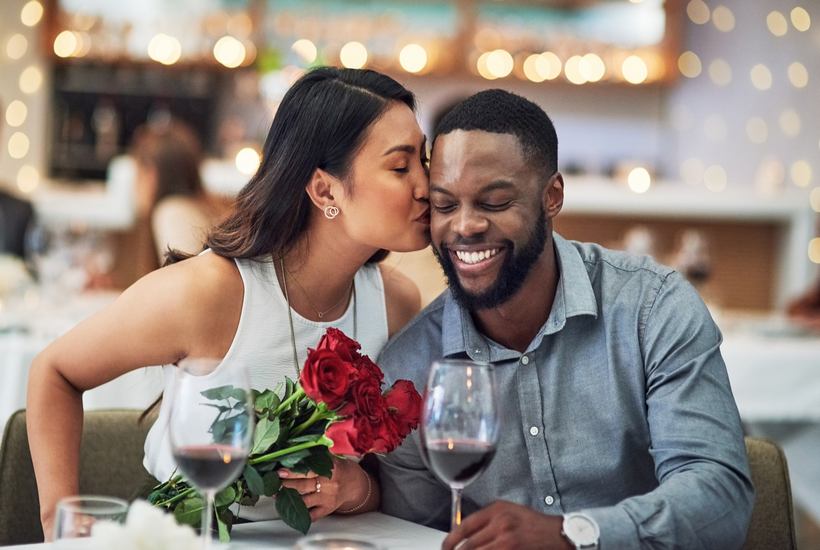 Whether you are involved in a long-distance relationship or you simply love sending cute sayings to say to your boyfriend through text, it is important to compose the words properly. There are a million things to say to make your man happy, but the things to say to a guy you love must come from the deep corners of your heart and soul. And sometimes, the stuff to say to your boyfriend can take a sentence or two, and even more. This happens when you have so much to say and your love is too great to cap with words. Of course, you should practice formulating things to say to your boyfriend to make him smile, but for now you can familiarize yourself with short paragraphs on what to say to urn bf.
I think you're a dandruff. Because no matter what I do, you stay in my head and never lets go. But I learned to love you, so just hold on, okay?
If you are a disease, you are most likely an asthma. When you appear in front of me, you effortlessly take my breath away.
I want to eat dinner outside. Do you know what's on the menu? Take a guess. It's me-n-u. So let's go.
You know I hate math. But I am very skilled in replacing your X in your mind and heart, and you will never even know exactly Y or how I did it.
If every time you crossed my mind a star falls off from the sky, then the earth will have a huge problem. Because in just a matter of a day, the sky will lose all the stars.
I like French fries, I love makeup, I adore cats, and I'm crazy about boy bands. But above them all, I love you. I could lose all my favorite things in the world, but I never want to lose you.
You irritate me so much, sometimes I feel like hating you. But still I want to spend every annoying moment with you because I love you more than my frustrations.
Butterflies on the stomach? Nah, I feel like all the animals in the zoo are inside when you're next to me. I still feel the same way after months of love. I love you so.
I feel bothered by the English dictionary. I strongly believe they misspelled the word love. I want to spell it with U.
I'm sorry babe. We can't get into the cafe since it has no-smoking signage. It means that you cannot get inside because you are smoking hot!
My birthday is coming soon, but don't put any candle on my cake. I don't need to make a wish because my ultimate dream already came true. And it is in the form of you.
Hey, don't laugh at the bad choices I made in my life. After all, you are one of my choices, so figure it out!
I'm scared to go to a heart doctor. I don't want anyone to know that my heart is gone because you already took it and kept it.
Craziness is part of my allure, but I know there are times you're getting annoyed. I thank you for understanding me and for always staying by my side. I love you so much.
The sweet and corny things to say to your boyfriend can make him feel so special. So if you have something cute to say to a guy you love, say it personally or through text, no matter how corny or cheesy they are. Remember that it's the thought that counts. So make an effort soon.
Best Things To Say To Your Boyfriend In A Naughty Fashion
Having cute things to say to your bf over text is amazing, and it conveys your love for your man. But don't you want to spice things up a bit? Instead of always texting something sweet to tell your boyfriend, how about you ignite fire and compose something naughty for him? So while you already have cute things to say to a guy you like most, you text him wickedly fun sayings as well. Keep the playful and cute words for him light though. You don't want to overwhelm yourself or your guy too much. Let's check out a couple of playful love thing to say to your boyfriend.
Wanna feel like high school kids again? Meet me in the office parking lot and I'll give you permission to grope me in the backseat.
I want you. Now. I can't control myself. You're driving me out of mind! Come save me.
Babe, I'm in the mall shopping for a sexy lingerie for tonight. And while buying things, I'm thinking of all the delicious menu I will serve you tonight.
Ever since I met you, my thoughts are filled with the sights of you. I crave you like I never did any food.
I was just walking around and I saw a tie that fits you perfectly. So I bought it. Would like to use it on me over the weekend?
Naughty dreams always make me wake up showered in sweat. And in all my time in dreamland, you are always the main cast.
If I give you the free reign to do whatever you desire with me, will you take the bait? And emphasis on anything. Game?
Can you help me put on sunscreen later on in the beach? By the way, I'll be wearing a super skimpy two-piece swimwear.
You know I love you, right? So let me tell you a secret. I'm actually not wearing any underwear right now.
My filthy thoughts keep on going back to your sexy lips and hot body. I can't wait to hold you tonight.
It is quite normal to feel choked when you start to say something wicked yet sweet things to say to your bf. You may even feel uneasy since it's not your normal routine. But you need to understand that men in general actually likes dirty talking, whether they admit it or not. And if you want to keep the desire and passion burning in your relationship, you need to go the extra mile for your man. So aside from sweet sayings for boyfriend, concoct naughty phrases too.
Something Sweet To Say To Your Boyfriend At Night
At the end of the day, you and your boyfriend go different ways to call it a night. But before you travel to dreamland, it's essential to end the day with sweet things to tell your boyfriend. Saying goodnight is easy and can sometimes become a routine. So why don't you improvise on the cute stuff to say to your boyfriend, and make your goodnight moments more memorable? But if you are not sure of the best good things to say to your man, then read through the creative things to say to your bf at night.
I know I need to sleep right now but I can't get you off my thoughts. I'm bewitched by your good looks and kind heart. Goodnight my love. I will see you soon in my dreams. I love you.
Sleep is about to claim me, but I can't fall into oblivion without telling you again how much I love you. I am so proud of being your girlfriend, and I will always be here to support your every wish. Talk to you in the morning. Goodnight love. I miss you.
Sweet dreams babe. Don't forget to dry your hair before you go to bed. I love you with every fiber of my body and soul. I can't wait to be in your arms again tomorrow. For the meantime, let's see each other in our dreams.
The world means nothing to me if you're not in it. I hate it when we are apart, even for just a matter of hours. I wish we can be together all the time. But our reality is something to accept, so goodnight my dear loving man. I'll see again in the morning. 'Til then, sleep well and stay safe.
Deep in your heart, you always have something to say to your boyfriend before you sleep. Whether you are in a good mood or if you're fighting, make it a habit to never sleep without patching things up. The key to a lasting relationship is the ability of each party to say goodnight with a light heart, and wake up in a good mood. So go ahead. Experiment on a sweet thing to say to a guy you like most in the world, and say your goodnight with a smile.
Check out related articles: